Leadership & Career Coaching for Diverse Talent | DEI Consulting
Are you ready…
to identify your goals, embrace your power, and pursue your ambitions?
What does Inside Edge offer?
My purpose is to build a world filled with inclusion so everyone can shine. Through leadership and career coaching, I offer the potential to gain clarity in goals and life-long objectives, dismantle invisible barriers that hold you back, and find ease in being your authentic self. My ideal client is a diverse individual with ambitious aspirations and a desire to advance both professionally and personally. I use a compassionate and focused coaching process that combines decades of broad international work experience with rigorous training in ontological coaching.  Schedule a complimentary 30-minute Discovery Session to learn more.
Diversity, Equity and Inclusion (DEI)
If your Diversity, Equity & Inclusion (DEI) program is new or stalled, Inside Edge can provide an assessment and a roadmap for improvement, and provide support for DEI leaders within corporations who feel unempowered. I bring my DEI training, my corporate experience as the head of Diversity & Inclusion for Anadarko Petroleum Corporation, and my program design capabilities to build your DEI strategic plan to generate maximum impact. Features could include:
Global D&I Steering Committee
DEI Mission/Vision Statement architecture
Regional leadership groups
Mission-driven Employee Resource Groups
Intranet/Extranet branding and web page creation
Corporate activities, social events, and developmental activities to build a community of belonging
Establishment of a standalone D&I Department reporting directly to the CEO
Close interaction and collaboration with HR/Training
Scorecard development
Demographic analysis
Strategic initiatives in recruiting, retention, KPIs, corporate philanthropy, mentoring, and inclusive leadership development.
I leverage best practices in this work as identified by leading DEI organizations and industry groups.
Executive Coaching
I help talented, high functioning, hard-driving leaders see why compassion is important so they can bring humanity to their leadership style without compromising expectations. In today's world of generational and demographic changes, leveraging compassion in your leadership style will be a key strength for you and your company because it fosters authentic participation, clarity in decision-making, and effective risk identification. People won't tell you what they really think if they fear you, and what you need more than anything given the pressure you are under is solid input from your team so you can make the right decisions for your company. You can have an open heart as a leader without being seen as weak.
If you are an entrepreneur or an executive, and notice your employees don't respond to you the way you think they should, and seem distressed in your presence, it could be time to find your compassion and let it show. You want creativity, trust, and efficiency from your teams but these qualities are not easy to generate when the environment is judgmental and (here's the word you've likely heard before) abrasive. Your response is to call foul when you hear that word because you think people should just toughen up and work smarter. After all, you push yourself so hard to achieve goals so why can't people stop feeling harmed and focus on results instead? Once you awaken your own compassion, you will see, over and again, the benefits of leading with your heart.
Leadership/Career Coaching
For diverse emerging leaders in startups, corporations and non-profit organizations, I offer Leadership and Career Coaching. I support people to pursue their goals tenaciously without compromising their own values and their humanity. For those who are not in a majority demographic group in the workplace, the sheer presence of what may feel like an impenetrable circle can be daunting. You may have questions such as: What should you own personally and what is part of the system? Do they mean to hurt your feelings or are they just clueless? Maybe you feel underutilized when you know you're ready for a bigger role. Or perhaps you believe your hard work is unappreciated especially given all the value you add. Systemic obstacles get in your way, but how can you overcome them? You've considered being more active in managing your career growth, but you don't know how to do it. Are you willing to step out of your comfort zone and make changes? If it seems like there are invisible barriers in place that hold you back, I can help you know what you want, how you want to be, and envision opportunities that excite you. Once you find your own voice of wisdom, it's easier to see the path forward, letting worries and doubts fall to the wayside so you can focus and let the quality of your work shine.
Diversity Equity & Inclusion (DEI) Coaching
In DEI Coaching, I help people unmask their assumptions around diversity so they can see their biases and become truly inclusive. This type of coaching is tailored to individuals who wish to increase awareness and understanding of what DEI is all about so they can fully embrace it. Always with the business case for DEI in mind, I will take you to a safe space where we will thoughtfully explore your experience with DEI without judgment or preconception. In a supportive environment, I will help you see all types of bias, including unconscious bias, habits that can make others feel excluded, and focus not on what is done wrong but what can be done right. My goal is to show you how to be an authentic and committed ally so you can effectively lead your workforce in a way that can leverage an inclusive culture to improve recruiting, increase retention, expand innovation, and enhance your company's potential.
Book a 30-minute complimentary Discovery Session to hear more about what Inside Edge can do for you and your organization. Let me help you find your way to shine.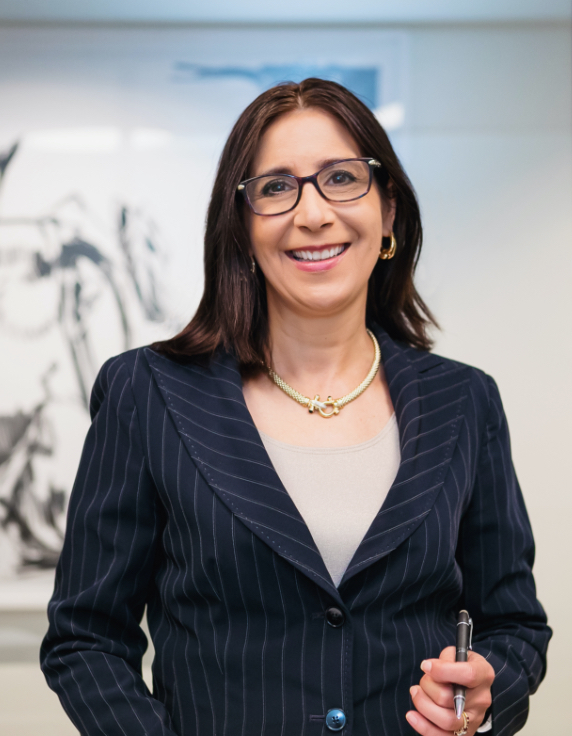 Is something holding you back from being your very best? Let me support you to shift your focus to where you really want to go.
Uncovering what's in the way of you achieving your goals is a key to making progress. By leveraging my broad international experience in the corporate, startup, and non-profit sectors with the ontological coaching process, I'll help you see how you can move forward and shine.
LEARN MORE
Some people stay in one industry or one job function for all of most of their careers, but I have benefitted from geographic, functional, and industry diversity. I've been a Vice President for BancBoston Capital, a private equity firm, a Director for Anadarko Petroleum Corporation, a Managing Director for a Japanese startup in clean energy, and have founded three companies including an award-winning commercial cleaning company. I've lived or worked in Argentina, Mexico, England, The Netherlands, Belgium, Japan, and Russia, and also in major US metropolitan areas including New York City, Washington DC, and Houston. My current concentration in coaching and Diversity Equity & Inclusion has shown me the best part of all: the beauty of our infinite potential. All these experiences help me see various aspects of our humanity.
My guiding beacon in this process is my belief in the power of inclusion. We are better when each of us is heard, respected, and empowered. I live the values of openness, inclusion, collaboration, and impact as an ally, an advocate, and, most importantly, as your Coach.
Professionally trained as a coach by the Academy for Coaching Excellence (ACE) and a member of the International Coaching Federation, with certification as a DEI practitioner from eCornell. I strive to empower others. I am a graduate of the Harvard Business School (full-time MBA), a Yale University (BA Economics). I am married with two children, a native of Philadelphia, and a life-long lover of figure skating.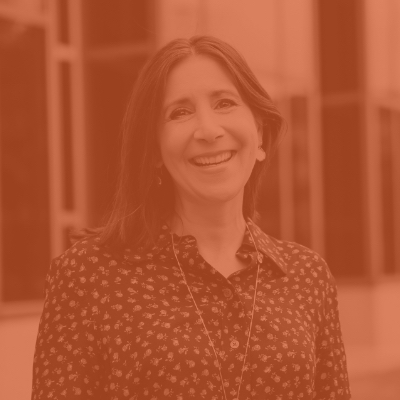 "My passion is to make a difference for other people by building a world filled with belonging and compassion so everyone's voice can be heard."
Beverly Jurenko, Founder

Beverly came highly recommended and did not disappoint. My time with her was an extremely valuable learning experience. I was enlightened by the thought partnership in our discussions and specifically her ability to actively listen to assist me with processing and articulating my own thoughts. Collaborating with Beverly in professional advancement was an absolute joy and I highly recommend her.
Mariah M Glover, DEI Associate at inQUEST Consulting
"Beverly is a born coach because she empowers others quite naturally.  She has a way of sharing her wisdom that is supportive and generous, and in her own career and spheres, she credits others with contributions to every success she herself has earned. Beverly is an intuitive listener and gets to the heart of the matter quickly and provides just the right information in a way that others can grasp and use. She genuinely wants others to succeed and will share everything she knows—which is a lot—to help them reach their respective dreams."
Jane Orenstein,  Mission-Driven Strategic Advisor
"Beverly is wonderful to work with, she is committed to Diversity & Inclusion (D&I) and has exceptional expertise in leadership. Her hands-on approach to career mentorship and powerful personality won the respect of the Staff. As the team leader for D&I, she is an inspiring team player and I found her enthusiasm and dedication both inspiring and motivating."
Catalina Consuegra, DEI Strategist
"Inside Edge provided us with a detailed analysis of clean energy demographics and demonstrated how essential it is to be deliberate in fostering greater inclusion."
Vanessa Tutos, Senior Director, Quanta Services, Inc.
"I engaged Beverly when I was in the midst of a career pivot. Beverly was an exceptional listener and gave me constructive and actionable feedback. Now I have the courage and knowledge to pursue new opportunities."
Christine Rohan, Healthcare Executive
"Beverly is not only a great listener but also an amazingly critical thinker who can break down my thoughts in real-time and offer a new perspective drawing from her own experiences and training."
Frank Teng, Senior UX Designer/Researcher
"Within a few short months, Beverly was bringing ideas and discussions to guide me in learning deep cultural bias as seen from numerous minority groups. Awesome and eye-opening."
Carmen Gay, Independent Clean Crafted Wine Consultant
No Results Found
The page you requested could not be found. Try refining your search, or use the navigation above to locate the post.
No Results Found
The page you requested could not be found. Try refining your search, or use the navigation above to locate the post.
Get the Inside Edge to accelerate your growth
Find out how to leverage compassion and inclusion to build your power